The photos below depict a couple of days on the trails of our Groomers. They often work for hours without the chance to enjoy riding the trails that we do because of lenghtly times it takes to get the job done. They average about 5 to 10 MPH.
So on 12/31/12 one of our Techees, named Chad put this remotely operated drone on the trail to the Township Tavern.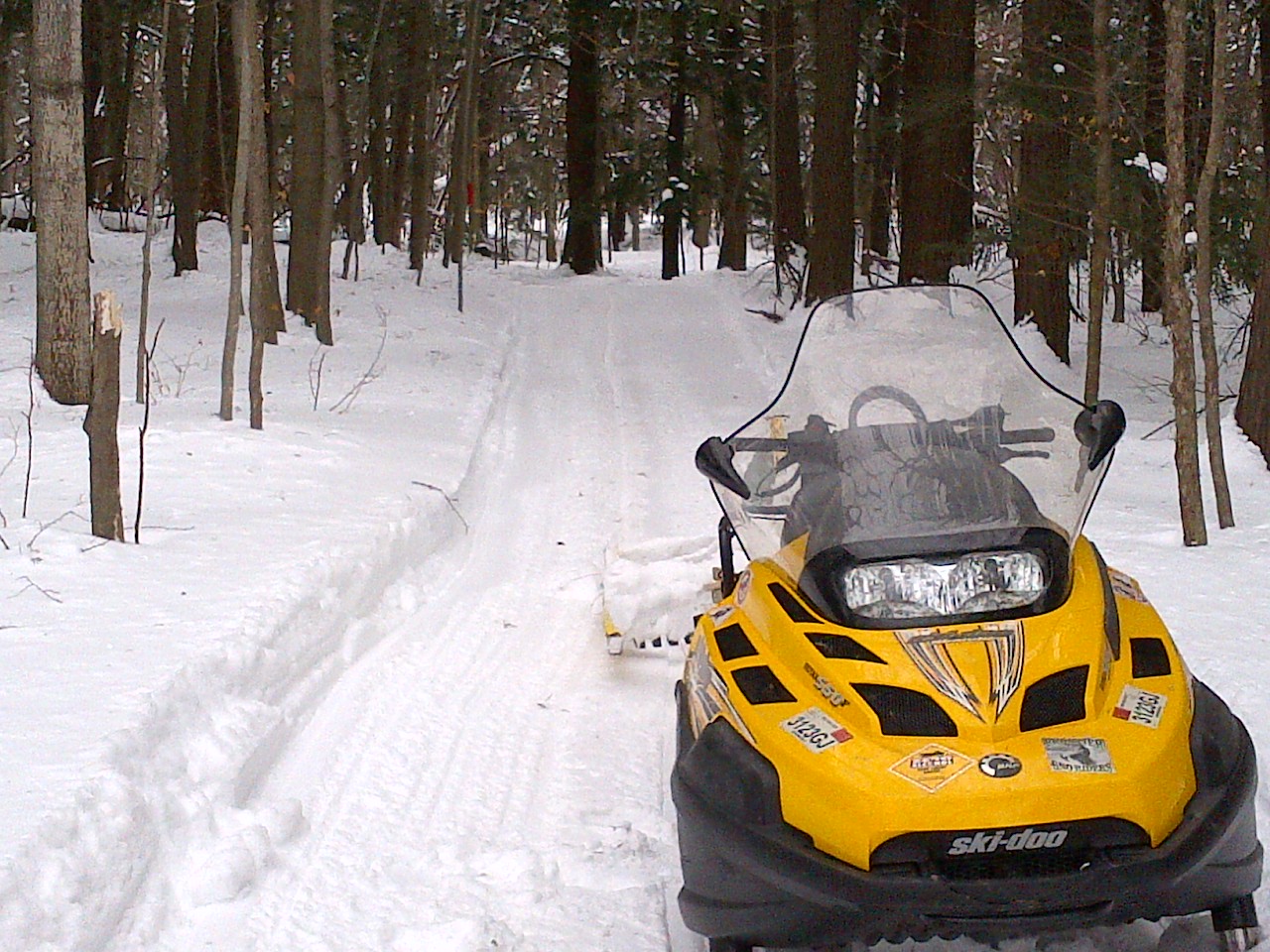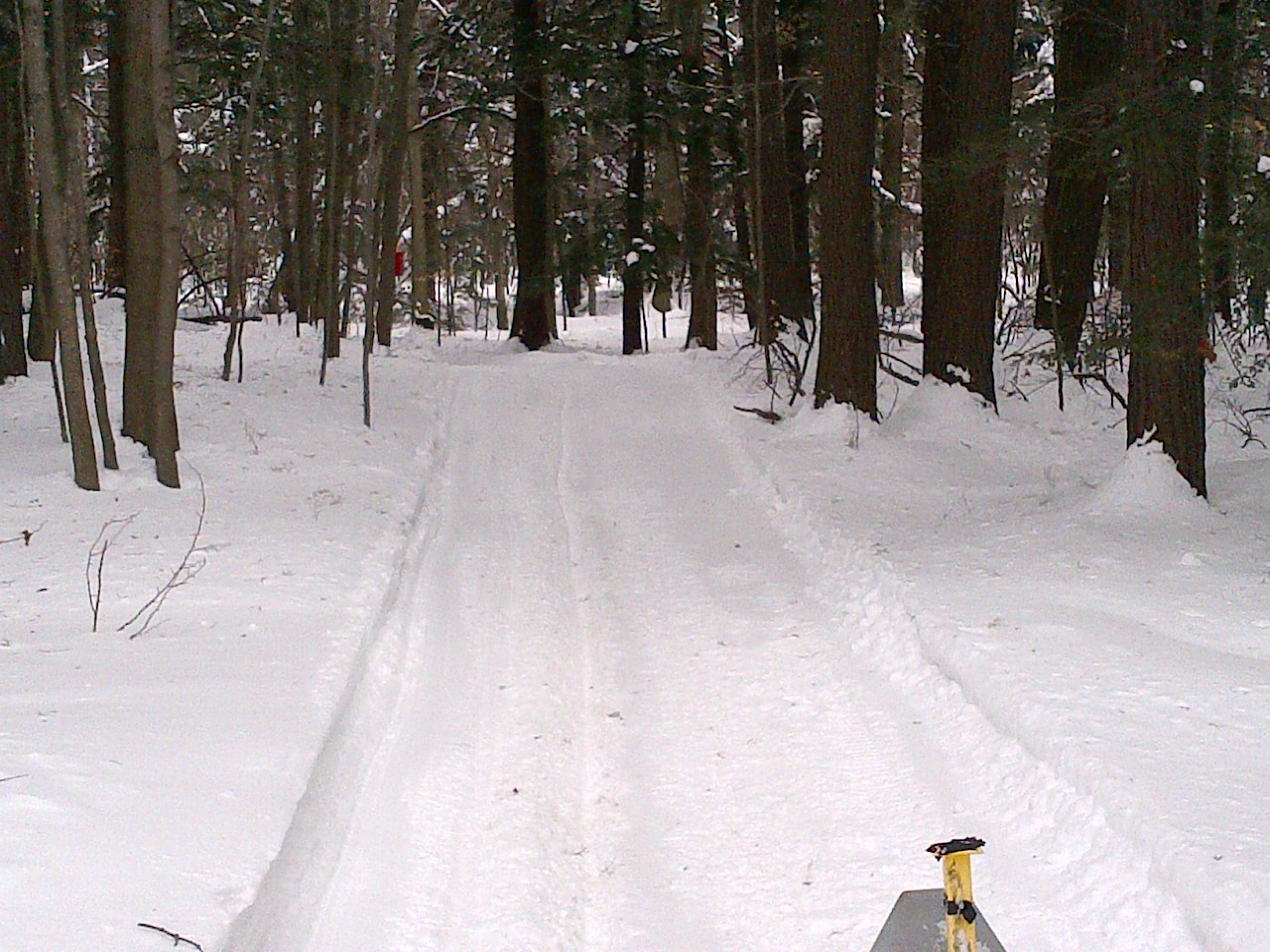 On Trail C7B IN E. Berne after a fresh Grooming by Brian Buchardt & Ron Shultes on 1/4/13 !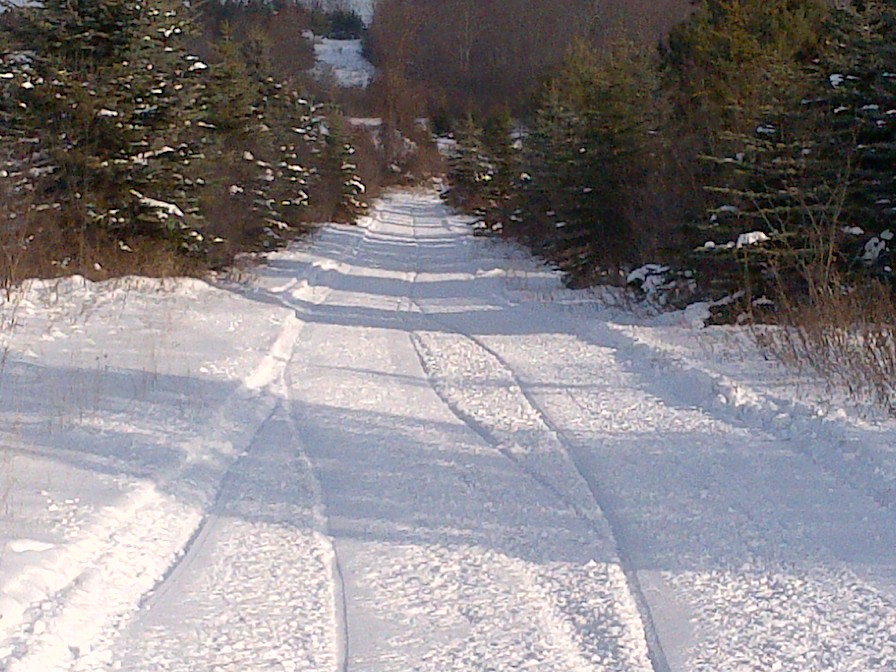 Brian is down while checking the trail after Chad remotely operating the drone hit him. He had to re-adjust the camera angle! Thank God ... no damage done to the machinery ... too many repairs already this season!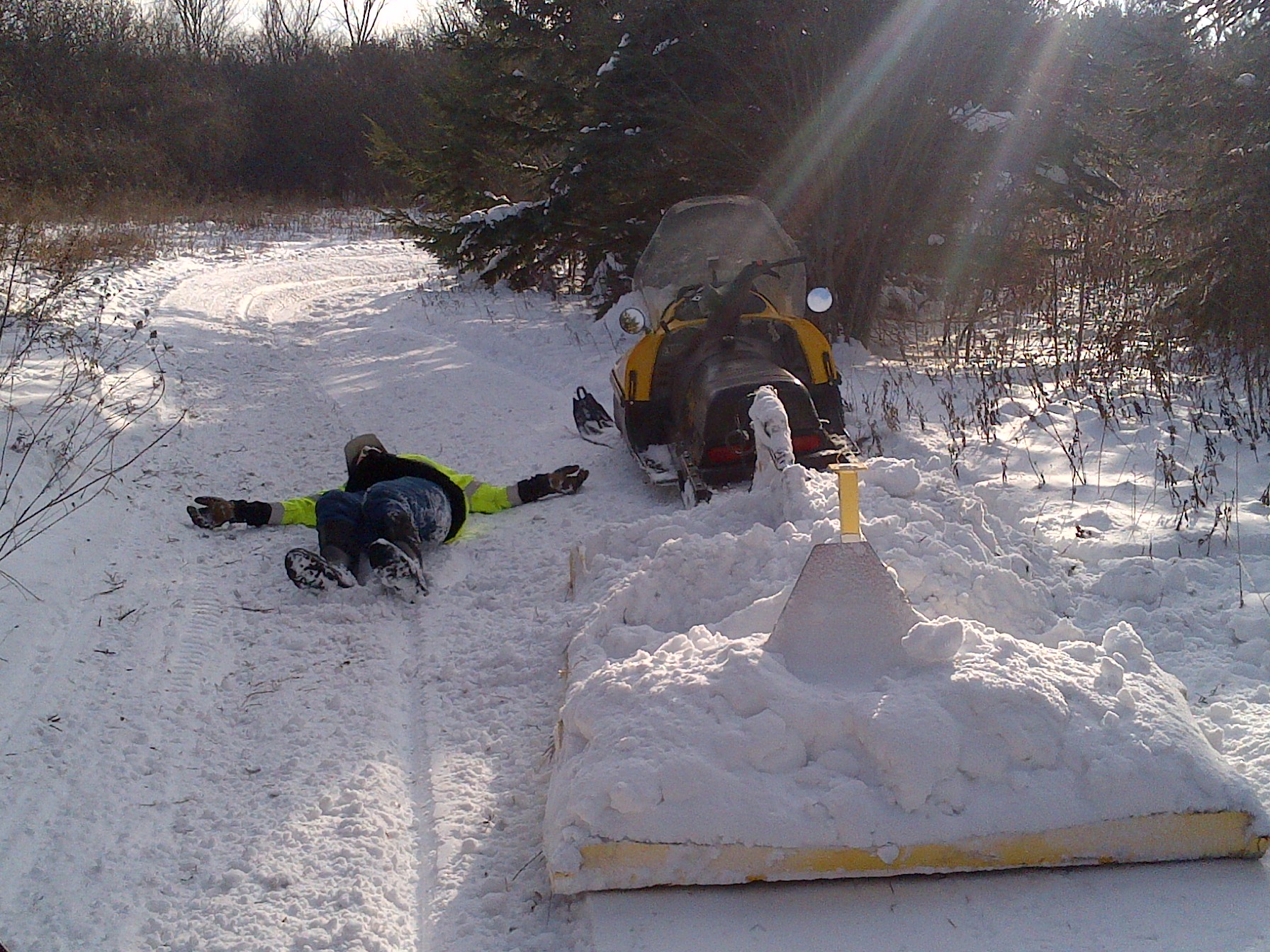 (Photos provided by Chad Saddlemire -Fairytale by Rich Egan- No harm done to the wildlife depicted in the photo !)